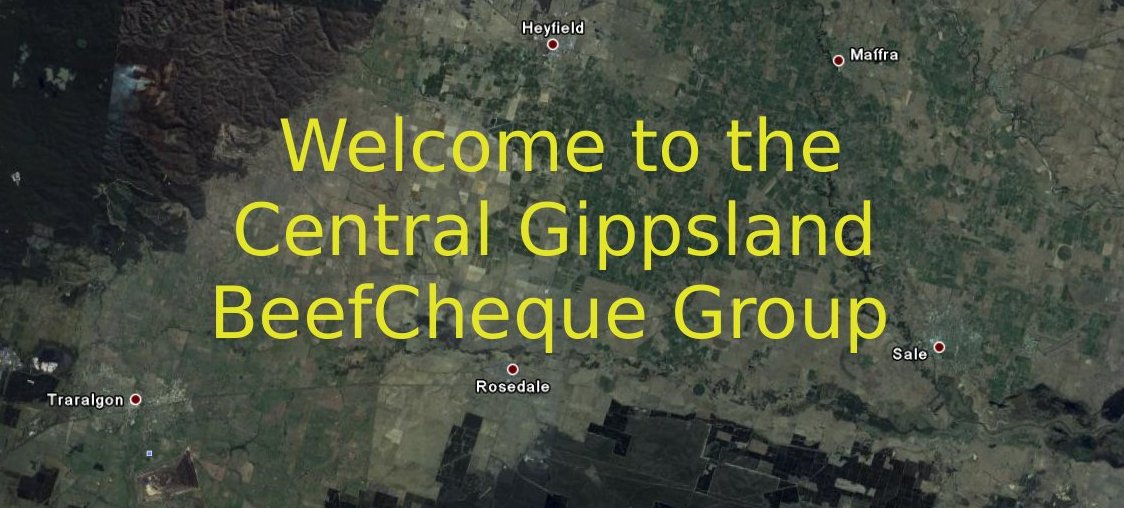 This discussion group is the amalgamation of three groups (Flynn, Glengarry and Central Gippsland) that completed the BeefCheque course.

BeefCheque is a three year course about growing more grass, utilising more grass, growing more beef and ultimately making more money. Participants also gain a greater understanding of drought tolerant and summer action perennials, as well as managing and maximising water usage. This invaluable program delves into the interaction between pasture & livestock and the principles behind improving the management of both.


Membership to the Central Gippsland BeefCheque group is open to all and the meetings for the year can be found below. If you have an interest in joining or attending a particular session please email me to add your name to the mailing list and receive details on how to get to the meeting venue. The meetings usually occur at 9:30am on the third or fourth Friday of the month.


Meetings for 2021

| | | | | |
| --- | --- | --- | --- | --- |
| Date | Topic | Speaker | Organizer | Host Farm/Venue |
| January 31st | Beef Week - car pool | | Greg Steer | |
| March 26th | Farm World - car pool | ` | Greg Steer | Lardner Park |
| April 16th | Solar Pump/Windmill and Bores | | Geoff Sas | Geoff Sas |
| May 21st | Crops, Fattening and Weight Gain | | Greg Steer | Scott Langley |
| June 18th | Big Cattle – Big Concerns | Fiona Baker | Wendy Calway | Graeme & Wendy Calway |
| July 23th | Revisiting paddocks... - renovation and chicken manure | | Melissa Ainsworth | Justin & Melissa Ainsworth |
| August 20th | Cattle Yards - The Ute Tour | | Greg Steer | Starting at Greg Steer's |
| September 17th | | | | |
| October 15th | Grass fed programs/Supplementary Feeding | | | |
| November 19th | Leongatha Fat Market, Lunch Wonthaggi, Coal Mine Tour | | | Koonwarra Sale Yards |





Useful Farm Links




Updated - 21rd May 2021